David and Shameka Burrell started Families Strengthening Families after a tough season in their marriage. They realized that with strong support and guidance they were able to restore their home and come back stronger than ever. Now they share that same hope with local families experiencing the same challenges.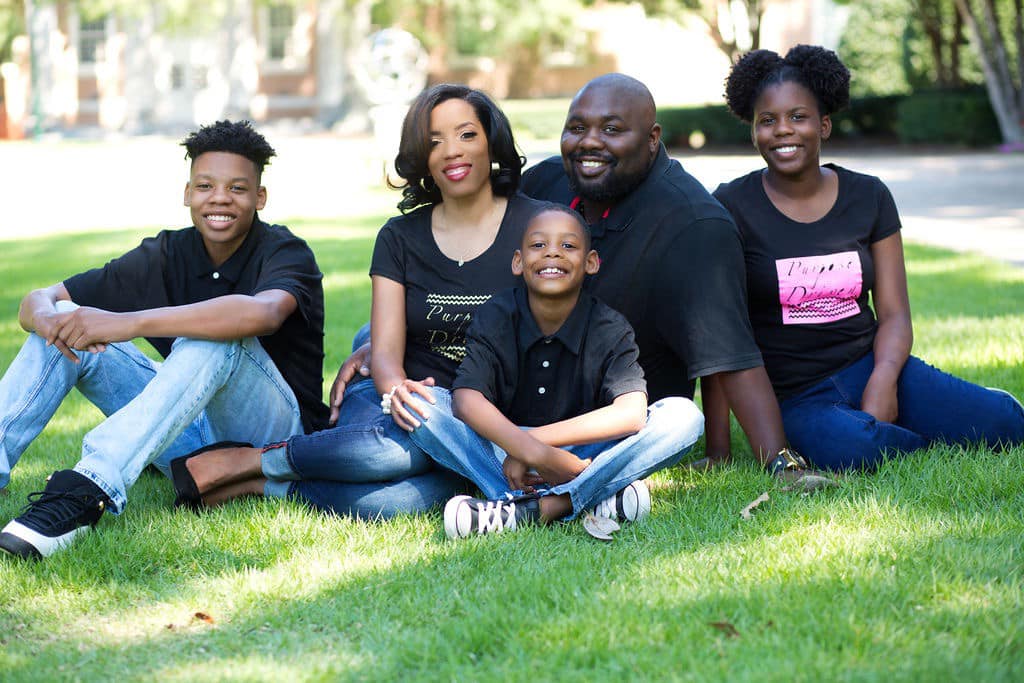 Poverty has a major impact on the stability of families.

The stress of economic instability and financial need often leads to families splitting up.
Compassion
We've been there. We will also be here for you.
Accountability
Change means hard work.    We will work together.
Respect
Every family is worth it. We will show that.
Equity
Everyone should have the same opportunities. We will help to create them.
Our C.A.R.E. values stay at the core of everything we do. Our program starts with engaging community children and youth with opportunities for mentorship and education. Then we connect their families with volunteer families who have solutions. Often our partners have experienced our program first-hand and are eager to spread the good news that we are here and ready to build stronger communities by uplifting and empowering families in need. 
 "My child has been in the program for a year and I have watched her change her attitude in a positive direction." - Ford Family
"Ms. Tameka & Shameka not only educated the youth, they also inspired parents to do better with their support group for parents." -Ms. Hood
"They live what they believe; you don't find too many mentors that really care about the youth like they do." - Youth Mentee A. Dalton
We're here to help our communities grow. If you'd like to learn more on how we can work together, connect with us.